Issued by the Government of India, RBI Bonds are one of the most secure bonds to invest in. Investors can purchase RBI Bonds from the 12 nationalized banks and 4 private banks – HDFC Bank, ICICI Bank, IDBI Bank, Axis Bank, and Stock Holding Corporation of India Limited.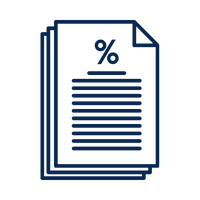 Eligibility to invest in

RBI Bonds
Broad Features of

RBI Bonds
The maturity term of an RBI Bond is 7 years. However, a return can be initiated at any time of the year along with a penalty applied to it. 
If you can lock in your investment for 7 years, then investing in RBI Bonds can be a great decision. It is important to note that the lock-in period for senior citizens is relaxed. It is 6 years for investors in 60-70 years of age, 5 years for 70-80 age bracket, and 4 years for those above 80 years. 
RBI Bonds issued by the Government of India are totally safe and secure for every citizen. Though the lock-in period is long, it offers an excellent opportunity to invest your money in a safe place without any risks. The RBI rates of interest, referred to as coupon rates are the primary highlight of this investment bond. This is because it provides a zero credit risk. Plus, it offers higher returns than FD accounts and tax-free bonds.